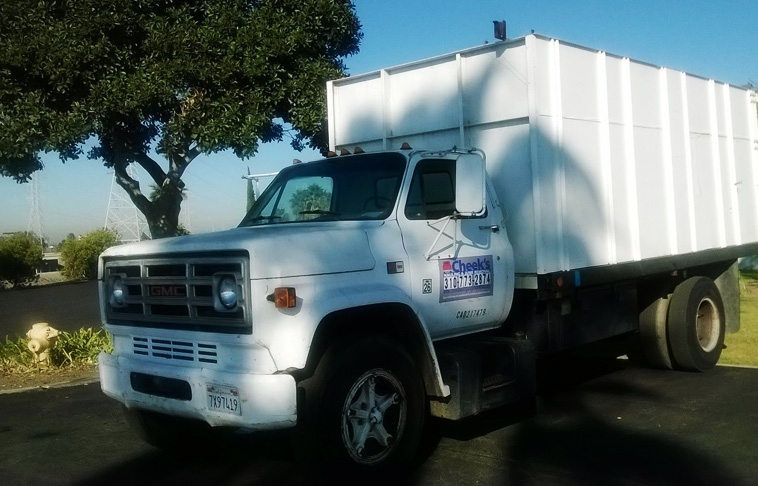 Commercial | Residential | Get A Quote
You are definitely going to want to check out
LAJunkHaul.com
if you are planning a move and could use a good, reliable and reasonably-priced junk removal company! We are well-known throughout the LA region as the foremost provider of junk pick-up and junk removal services. Furthermore, we have been doing this for more than a quarter of a century, so you can be assured that we know what we are doing, and we are good at it! We deliver a broad range of hauling services which include: commercial; residential; environmental and hoarding (refuse, waste and debris) services. You can also rely upon
LAJunkHaul.com
to not only meet your expectations, but to most likely surpass them! Consequently, when our
Redondo
Beach neighbors are in the market for the best regional junk removal and hauling services, the only name they need to know is
LAJunkHaul.com
!
Redondo Beach Junk Pick Up
Redondo Beach, California is in Los Angeles County with close to 68,000 residents. LAJunkHaul.com is nearly nine miles north of Redondo Beach. Not only do we excel at delivering dependable and affordable junk pick-up services, but it is well-known that many of our Redondo Beach clients feel we are second to none! Much of that has to do with the fact that LAJunkHaul.com is available to our loyal Redondo Beach clientele 24/7/365; we are capable of hauling practically anything; we offer a terrific clean-up service and we are always willing to sit at the table with our Redondo Beach customers to negotiate a fair and reasonable price we can both live with! Whether our Redondo Beach customers require junk pick-up, junk hauling or junk disposal, we are able to handle those jobs quickly and at the fairest prices.
Redondo Beach Hauling Services
Not only is LAJunkHaul.com recognized for its unmatched efficiency and sensible rates, but you can count on us to make a life-long customer out of you! Most of our junk removal services are either from return customers who would never go anywhere else for their junk hauling services and from families, friends and colleagues of satisfied customers! If you have any doubt about that, just read the testimonials on our website to see what our clients say about us! When you hire LAJunkHaul.com, you will be getting the most highly-respected and proficient team of professionals in the junk removal industry! You'll get the cleaner home or business you're looking for and we will get the personal satisfaction of having one more pleased customer! Just remember, for excellent quality workmanship and the courteous experts you deserve, LAJunkHaul.com is only a phone call away! Contact us at: (310) 773-2874 for your FREE, no-obligation estimate, today!
Redondo Beach Junk Removal | Redondo Beach Junk Pick Up | Redondo Beach Hauling Services | Redondo Beach Junk Hauling | Redondo Beach Junk Removal Services | Redondo Beach Junk Disposal

Call LAJunkHaul.com at (310) 773-2874 to clear away your clutter. We don't just remove junk—we also create space!